This year's foldable smartphones from Samsung, although looking very similar to their last year's counterparts, bring a number of upgrades and slightly changed screens. And the company is trying to convince us that the foldables are not just the devices of the future, they are the reality now. And they make a good case with the new repair costs.
One of the biggest concerns of users is the fragile bendable display that is extremely costly to replace. Last year's Galaxy Z Fold3 or Flip3 would set you back $249 for an out-of-warranty screen repair. And that's with Samsung's Care+ subscription plan, otherwise the price would be comparable to the worth of a used phone.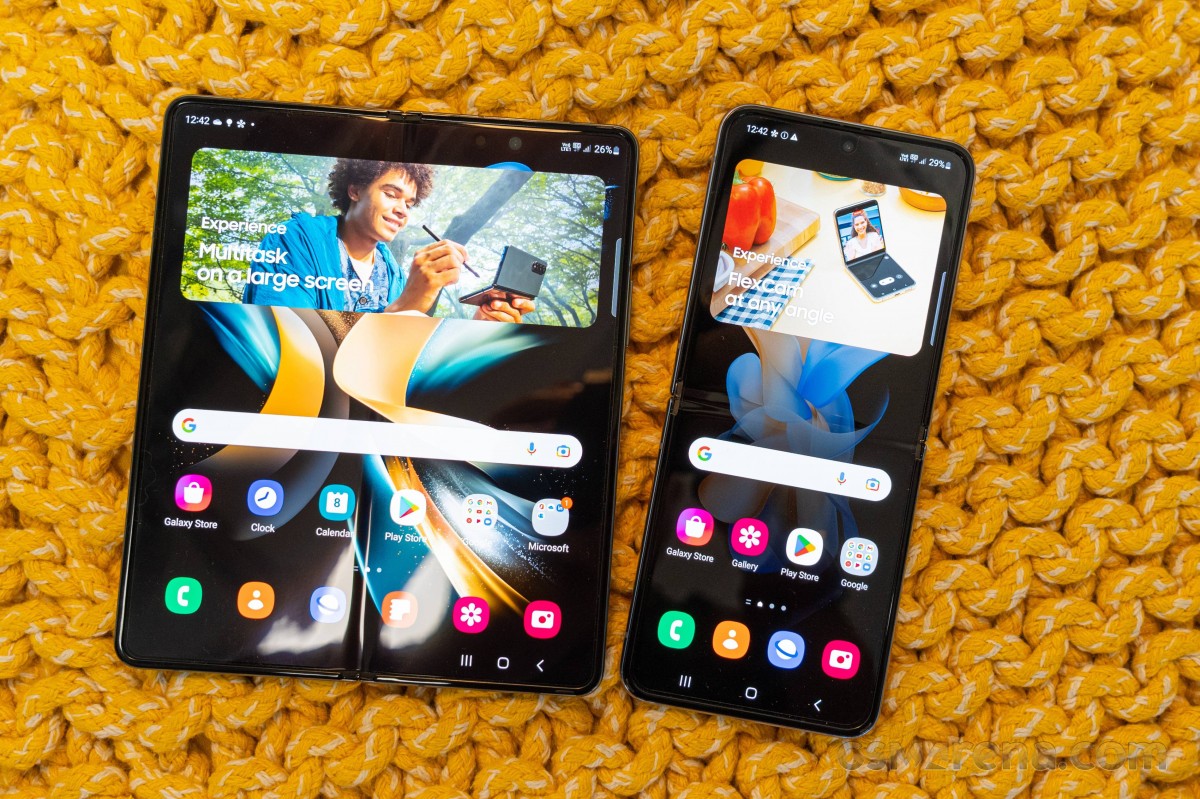 This year, however, the company is lowering the cost significantly and is now just $29, even if you are on the lowest Samsung Care+ tier for $11 per month. That's a pretty good deal if you need some peace of mind and are worried about the durability of the latest foldables.
Source